Company At a Glance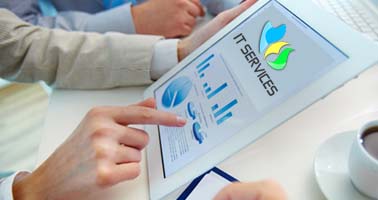 Our main vision is to provide a complete IT solutions for the small business and also to educate them on all the hidden areas of IT and computers.
We are expert in setting up small IT infrastructure especially in setting up day and after hour surgeries. We provide an end-to-end solution by ensuring your up-time, performance and reliability of the system also care about your budget and latest technologies/gadgets used. We provide and maintain cloud server for you if you don't have space or you don't want to have the server in your business. We discover the best possible server or space based on your budget. We have simple to the high end solutions.
Our engineer will happily explain/answer all your computer related queries about your system. We will also make sure you understand your system completely along with our installation. We also help you to setup your own website including designing your website, logo design, domain registration, getting a web space and providing you a secure email solution.We also assisting you in creating your required social connecting pages for you to be in touch with your customers. We also assist you in providing/creating required documents for your accreditation process. Our Experienced computer engineer is capable of creating apps for both Android and Apple OS. We are having prior experience in developing HLI between Access Control Systems, CCTV, BMS and Intercom Systems.We also do System Maintenance and Tech support (by Telephone, WhatsApp and onsite)
We assure that the price will be cost effective,For more information and enquiries contact us.